Good oral hygiene habits must be a part of your teen's daily routine.
If you have a teen, you may be wondering what you can do to encourage good oral hygiene habits. Between busy schedules at school, socialising and other commitments, oral health might simply not be a priority for a teen, but it's important that you provide guidance when it comes to fitting good habits into their daily routine. Read on for our tips for promoting good dental health in teenagers.
1.  Experiment with apps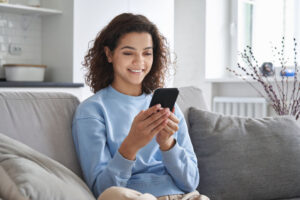 To maintain optimal oral health, it's advisable to brush your teeth for at least two minutes each time. If you have noticed that your teenager rushes through their brushing routine, they might find it helpful to use a timer app on their phone. Using a timer can help your teen be more mindful of how long they should be brushing their teeth. Alternatively, your teen might enjoy listening to a two or three-minute song while they brush their teeth.
2.  Limit sugary foods and drinks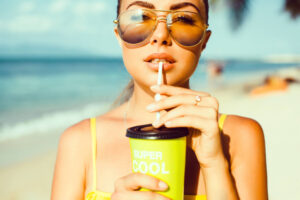 While there's nothing wrong with the occasional sweet treat, it's important to know that too much sugar, if consumed too often, can cause serious damage to the teeth. Sugary foods and beverages promote harmful bacteria in the mouth, which then contribute to issues like tooth decay. Encourage your teenager to eat a balanced diet and to limit sugary and highly processed snacks and drinks by setting an example and making healthy foods readily available.
3.  Educate your teen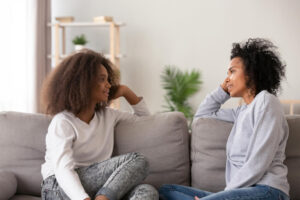 By providing your teenager with all the information they need when it comes to proper oral hygiene habits and techniques, you'll equip them with a solid foundation for life. Explain that good dental care helps reduce the risk of serious issues like gum disease and decay and helps keep unsightly stains and bad breath at bay. Your dentist will also be able to help with this—general check-up appointments are a good time to raise any questions or concerns.
4.  Let them choose oral care products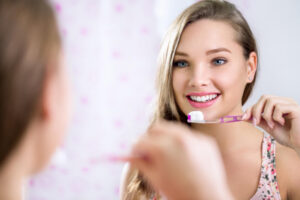 Most oral hygiene products are not specifically marketed to teens, but allowing your teenager to choose their own toothpaste, toothbrush, and other dental products may be helpful when it comes to making a daily routine more enjoyable. Plus, your teen is likely to take on a sense of ownership and responsibility when they are given the freedom to choose products that work for their needs and preferences.
5.  Make check-ups a regular thing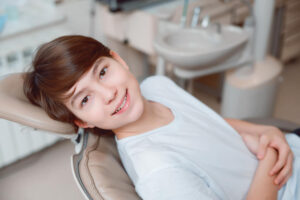 One of the best ways to maintain a healthy smile at any age is to see your dentist for regular check-ups and professional cleanings. It's advisable that you schedule these appointments for yourself and your teens every six months. You must stick to these appointments, as they are an excellent opportunity to discuss any concerns you might have with your dentist and for your dentist to provide you and your family with advice when it comes to improving your oral hygiene routine and techniques.
How can we help?
At Kitchener Street Dental, we treat patients of all ages and encourage the whole family to come in and see us at least twice a year. We are happy to provide any information that you need to maintain a beautiful and healthy smile.
We offer a comprehensive range of treatments, including general, restorative, and cosmetic services. To see the full scope of our services, please have a look here.
If you would like to come in and see us, book an appointment here or give us a call at 07 3184 8462.